Scandinavian Midsummer Festival Plans Optog June 20
The 2020 Astoria Scandinavian Midsummer Festival has been cancelled but the festival committee has found a new way to publicly celebrate the solstice. Festival co-chair Carla Oja announced that members of the local Scandinavian community will hold a stationary Optog from 11:30 AM to 12:30 PM on Saturday, June 20, on both sides of Marine Drive between 16th and 18th in front of the Columbia River Maritime Museum. Local residents and visitors are welcome to join in and/or drive by and show support for the Scandinavian community.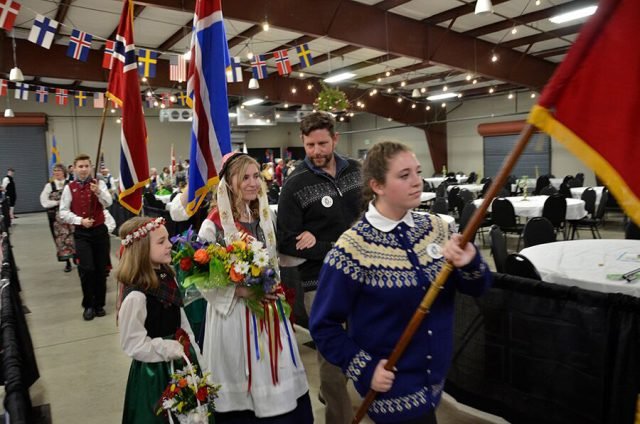 An Optog is typically a walking parade where participants walk in family groups and lodge groups carrying their country's flag. In normal years, the Astoria Scan Fest Optog is held immediately preceding the flag raising ceremony and raising of the Midsummer Pole at midday on Saturday of the three-day festival. This year's participants are asked to follow latest social distancing guidelines from the Clatsop County Health Department and warnings from the City of Astoria Police to stay on sidewalks and use appropriate crosswalks. Participants are encouraged to wear their Nordic folk wear or Scandinavian attire such as sweaters or festival sweatshirts and to bring a Nordic flag if they have one. Members of the 2020 Scandinavian Midsummer Festival Court and the Nordic Viking Scandia dancers will attend along with Scandinavian lodge representatives and members of the all-volunteer festival committee.
Co-chair Carla Oja says, "It's still Midsummer even if the festival is cancelled. We need to find new different ways to celebrate and hope this will be a fun event for all. Join us if you can, drive by, or stay home and hang your Nordic flag in front of your house."