---
1. Finnish Brotherhood Auxiliary
2. Lower Columbia Danish Society
3. Astor Lodge #215
4. Bohrer's Original
5. Baskets from OZ
6. Scandinavian & Rustic Design
7. Finnware
8. Handcrafted by Carl
9. Loki Knives, LLC
10. Finnware II
11. Hurricane Hair Wraps
12. The Nordic Home Store, LLC
13. Sea Shells Embroidery
14. Nomadic Artistry
15. Leaffilter North, LLC
16. Scandinavian Design Gift Wrap
17. Ariel's Food & Gifts
18. Papercut
19. Decorative Painting
20. Nordiskal
21. Folk Heart Designs
22. David Brothers Metal Art
23. Steve & Audrey Ullakko
24. Scandinavian Workshop
25. Folk Art of Norway
26. Sons of Norway
27. Astoria Nordic Heritage Park
28. RAFFLE BOOTH
29. INFORMATION BOOTH
30. Krumkake &Tarts
31. Judy's Painted Treasures
32. The Bread Lady
33. Norskwear (ICE-AME)
34. Birgit Moenig Designs
35. [open]
36. Rustic Linen
37. Shoalwater Pottery
38. Astor Street Opry Company
39. Ponytail Country
40. Chimnik
41. Darkmoon Faire
42. French Cat Studio
43. Julie Newby
44. Gypsy Camp Creations
45.

INFORMATION BOOTH

46. RAFFLE BOOTH
47. The Mouse Factory
48. The Knitting Mills
49. Daughters of Norway
50. Ronni Harris
51. Tistel Swedish Design
52. Pino-Kee-O's
53. Secret Dragon
54. Nordic Trader
55. Simplistic Design
56. Rolling River Spirits
57. The Scandinavian Cafe
 58. Astoria Kiwanis
59. Cafe de la Rue
60. Vintage Scandinavian
61. Secret Cupboard Creations
62. First Lutheran Church of Astoria
63. The Twisted Gem
64. DS Johnson Enterprises
65. Stephen McIntyre Apparel
66. Landet Studio
67. Renewal by Anderson
68. Summer's Flower Cotton Candy (Outdoors)
69. Viking Nordic Dance Group (Exhibit Hall)
The Astoria Scandinavian Midsummer Festival Association (ASMFA) is in the process of planning our 2020 festival this year. Festival dates are: June 19, 20, & 21, 2020.
Completed applications and payment are due no later than April 17th, 2020. Your application will not be accepted, or may be returned if it is not complete, or if full payment has not been received. You application and payment need to be received by April 17, 2020 to be considered. Please read our 2020 Booth Information Letter before applying.
Please Note: We require that all of our vendors and entertainers reflect the style and culture of Scandinavian heritage in their products, food, and music.
---
FESTIVAL LOCATION:
Clatsop County Fairgrounds,
92927 Walluski Rd., Astoria, OR. 97103
---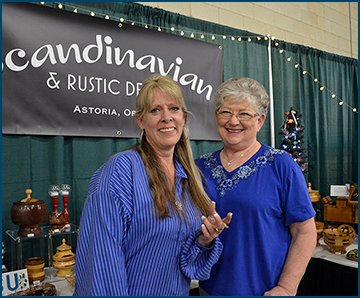 ---
The 2021 Astoria Scandinavian Midsummer Festival will NOT be held as usual because of concerns related to the COVID-19 pandemic. Fortunately, this year many events will be taking place either virtually or with social distancing/mask restrictions. We would like to invite you, as a vendor, to promote your craft/business with us through our Social Media accounts. Please take advantage of this free advertising. We look forward to sharing your craft.
We value each of our vendors and appreciate the support you have given our festival over the past fifty plus years. Many festival expenses continue, even though there is no festival this summer and no income. If you would like to help fund future festivals, please consider making a donation by check or PayPal.  Any amount would be appreciated.
Send a check to: ASMFA, Attn: Booth Committee, PO Box 34, Astoria, OR 97103
(Please indicate 2021 Vendor Donation in the memo line.)

Or donate online -  Click Here.
---
Download 2021 ASMFA Vendor Letter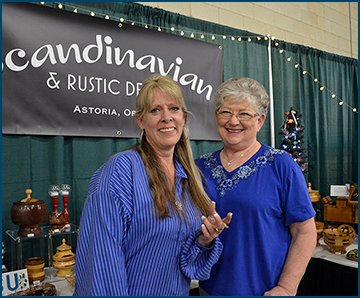 ---
Cancellations:
For a FULL REFUND, your cancellation must be received (post marked) by June 1st, 2020.
If your cancellation is received (post marked) after June 1st, 2020, no refund will be given.
There are now 2 ways you can apply to be a vendor: You can download and print out the application, fill it out and sign it, then send it along with a check made out to ASMFA, and send to:
ASMFA
Attn: Booth Applications
PO Box 34
Astoria, OR 97103
---
Download 2020 ASMFA Vendor Application & Information
---
Or you can register online using a major credit card by scrolling down to "Online Application" and filling out the form below.
---
To apply online to become a vendor at this year's Astoria Scandinavian Midsummer Festival, please completely fill out the following form. After you sign the form (using your mouse, or on a phone, your finger,) and click "Submit," your application will be sent to us, and you will be taken to PayPal to pay your fee(s) with a credit card. If you have any questions or concerns, please Contact Us.
Before applying, please read our 2020 Booth Information Letter first. Click here.
---