Tony Larson
2018 Festival Co-Chair
---
Tony Larson is new co-chair for the Astoria Scandinavian Midsummer Festival. Larson has a law degree from Willamette University and is of Danish descent. He's a professional mediator, Chairman of the Scan Oregon Lodge, Life Patron in the American Branch of the International Law Association, and Life Member of the Society for the Advancement of Scandinavian Studies. Tony and his wife Shelly have a son named Torsten and await their first daughter in May.
---
Carla Oja
2018 Festival Co-Chair
---
Carla Oja shares the co-chair position for the Astoria Scandinavian Midsummer Festival with Tony Larson. Oja has a degree in resource recreational management and is an instructional assistant at Lewis and Clark School in the Astoria School District. She's former manager at Tapiola Pool and a long-time swim teacher and coach. Oja's husband Alan is of Finnish decent and Carla recently found out through ancestry testing that she is also of Scandinavian descent. All four Oja children were active in the festival dance groups, courts, and flag ceremonies when they were growing up and their mother says they would rather miss Christmas than the Midsummer Festival!
---
---
Tony Larson, Leila Collier (2017 Past Festival Chair,) & Carla Oja
Sven Sundstrom
Grand Marshall for the 2018 Op Tog
---
The Grand Marshall for the 2018 Op Tog (walking parade at 11:30 AM on Saturday, June 16) is Sven Sundstrom. Sundstrom immigrated from Sweden in 1959 and eventually settled in Astoria, Oregon, to work at the Astoria Plywood Mill. He and his wife Maureen were involved with the first Scandinavian Midsummer Festival in 1967 and they and their daughters Lisa and Yvonne continued to participate for years. Maureen passed in 2012 and Sven recently moved to Portland to be closer to his daughters but he'll be back this year for all three days of the festival.
Sven says, "Those of us who started the Astoria Scandinavian Midsummer Festival did something really special. We wanted all the countries of Scandinavia to come together, because we knew it would be stronger and more successful that way. We wanted the music, the dance and the foods from each county. We brought some unique festivities -- like the singing of the national anthems, the raising of the Midsummer Pole, the Bonfire and burning of hexes, the Folk Costume Style Show and in the old days, we had a parade downtown. We learned to know and accept each other and we've had a wonderful time."
---
---
---
Sven Sundstrom
---
---
---
Janet Bowler
Entertainment, SHP Vice-Chair
---
---
Angie Cereghino
Scholarship, Troll Run
---
---
Leila Collier
2017 Past Festival Chair
---
---
Scott Docherty
Web Design, Photographer
---
---
---
---
Sirpa Duoos
Parade of Native Wear
---
---
Bonnie Fisher
Festival Secretary, Decorations
---
---
---
---
---

---
---
---
---
---
---
---
Jodi Kancharla
Church Service
---
---
---
---
Judi Lampi
Publicity, SHP Chair
---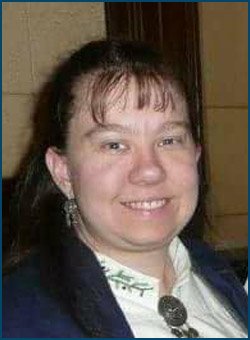 ---
Katie Lane
Raffle, Kubb Tournament
---
---
---
---
Carole Lyngstad
Festival & ASHA Treasurer
---
---
---
---
Sonja Madsen
Historian, Church Service
---
---
Loran Mathews
ASHA President, Logistics
---
---
---
---
Melba O'Bryant
Princess Committee
---

---
---
---
---
---
Cathy Oja Williams
Flag Raising
---
---
---