---
Tony Larson is new co-chair for the Astoria Scandinavian Midsummer Festival. Larson has a law degree from Willamette University and is of Danish descent. He's a professional mediator, Chairman of the Scan Oregon Lodge, Life Patron in the American Branch of the International Law Association, and Life Member of the Society for the Advancement of Scandinavian Studies. Tony and his wife Shelly have a son and a new daughter named Beatrice.
---
---
Carla Oja shares the co-chair position for the Astoria Scandinavian Midsummer Festival with Tony Larson. Oja has a degree in resource recreational management and is an instructional assistant at Lewis and Clark School in the Astoria School District. She's former manager at Tapiola Pool and a long-time swim teacher and coach. Oja's husband Alan is of Finnish descent and Carla recently found out through ancestry testing that she is also of Scandinavian descent. All four Oja children were active in the festival dance groups, courts, and flag ceremonies when they were growing up and their mother says they would rather miss Christmas than the Midsummer Festival!
---
---
Tony Larson, Leila Collier (2017 Past Festival Chair,) & Carla Oja
---
---
Grand Marshal for the 2019 Op Tog Walking Parade is Jorgen Madsen of Astoria. Jorgen was born in 1934 in Karleby, Denmark. His wife Berit is from Norway and together they immigrated to the United States in 1964. Initially they lived in Eastern Washington, but in 1974 after attending their first Midsummer Festival in Astoria, they decided to move to the North Coast.
Jorgen and Berit ran a garden center and became fast friends with Sven Sundstrom, an immigrant from Sweden, and his wife Maureen. Both couples and their kids became heavily involved in the festival. Jorgen and Sven played accordion together and the Madsen children, Niels, Ann, and Sonja, danced with the Nordic Viking Dancers. Sonja was Junior Miss Denmark in 1975.
Jorgen served as Chair of the Midsummer Festival Association for three years in the late 1970's. Two of Jorgen's accomplishments during his tenure as Festival Chair were adding the Santa Lucia Festival of Lights to Astoria's holiday calendar in the late 1970's and Iceland to the festival in 1980. In the late 1970's Jorgen became involved with the Scandinavian Hour, a weekly radio show on KVAS. He played requests and made dedications. In 1998 he passed the torch to his daughter Sonja and she continued The Scandinavian Hour until the show's end on KVAS in 2004.
Jorgen Madsen's involvement in the Scandinavian Midsummer Festival spans forty-five years. He has sung the Danish anthem at the festival every year since 1975.He was proud when his oldest daughter Ann was crowned Miss Scandinavia in 1984 and when his granddaughter Jodi was crowned Miss Scandinavia in 2009. Now he likes watching his great-grandchildren attend the festival and enjoy the fun, the treats, and the music. If Jorgen is feeling well in June 2019, you'll catch him playing accordion at the festival entrance to welcome newcomers and old timers alike.
---
---
Jorgen Madsen performing at the Midsummer Pole 2018
---
---
---
Janet Bowler
Entertainment, SHP Vice-Chair
---
---
Angie Cereghino
Scholarship, Troll Run
---
---
Leila Collier
2017 Past Festival Chair, Princess Committee
---
---
Scott Docherty
Advertising, Web Design, Festival Photographer
---
---
---
---
Sirpa Duoos
Parade of Native Wear
---
---
Bonnie Fisher
ASHA Secretary, Decorations
---
---
Brenda Higgins
Festival Secretary, Booths
---
---
---

---
---
---
---
---
---
---
Liz Jolley
Princess Committee
---
---
Jodi Kancharla
Church Service
---
---
---
---
Judi Lampi
Publicity, SHP Chair, ASHA Vice-President
---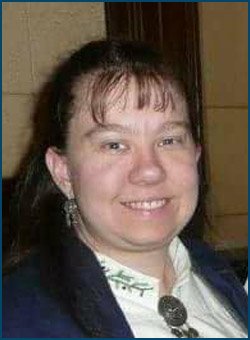 ---
Katie Lane
Raffle, Kubb Tournament
---
---
---
---
Carole Lyngstad
Festival & ASHA Treasurer
---
---
---
---
Sonja Madsen
Historian, Church Service
---
---
Loran Mathews
ASHA President, Logistics
---
---
Scott McMullen
Former Board Member
---
---
Melissa Schacher
Princess Committee
---
---
Marcie Swenson
Princess Committee
---
---
---
---
Cathy Oja Williams
Flag Raising
---
---
---